Guided tour
A guided tour will make your trip really fascinating. The guide will show you the most beautiful spots and tell anecdotes. You will be amazed at the great variety of plants.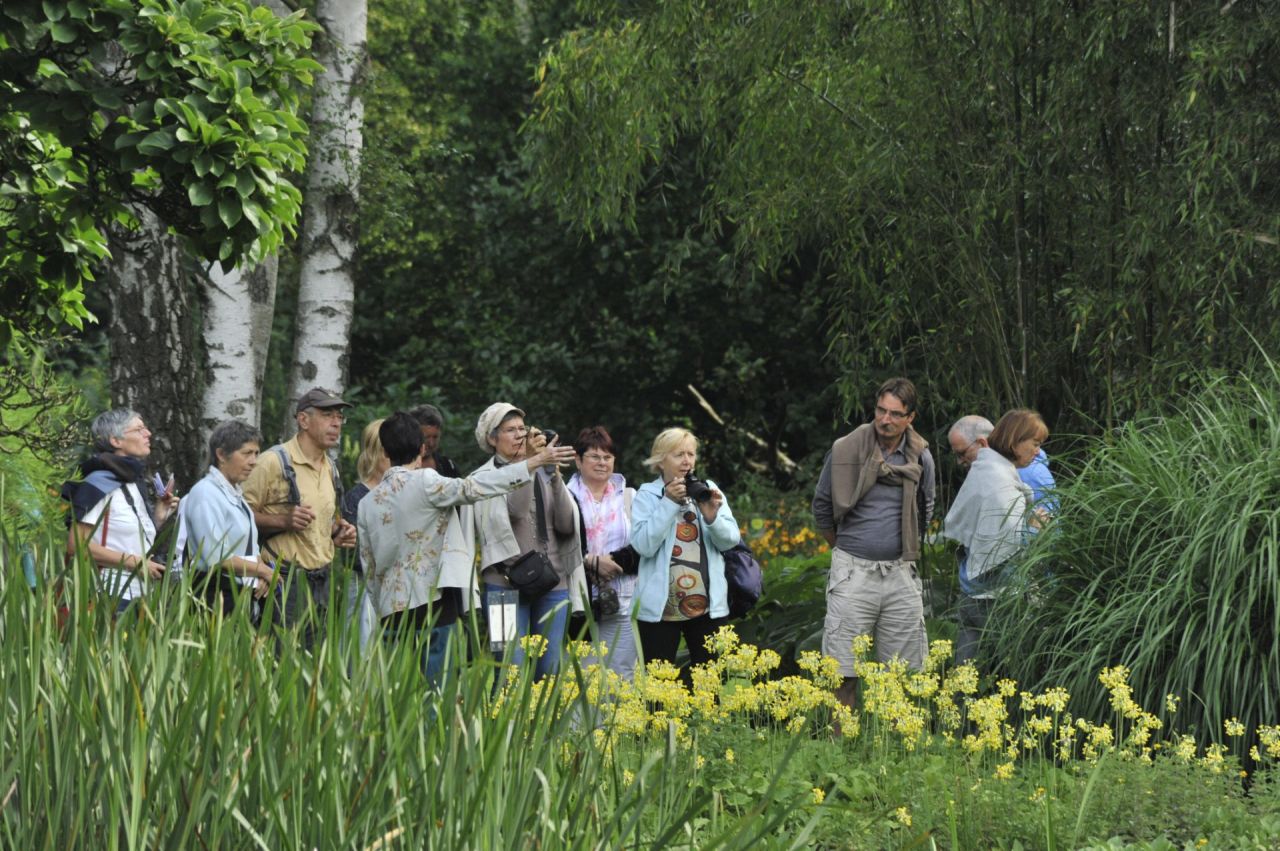 Thematic walks
Thematic walks are also organised regularly.

creeping and climbing plants
"Feel your way" blindfolded walk
"Curious kids" children's walk
witch hazels and winter-flowering plants

Prices
A guided tour lasts two hours, and you can choose the start time. There is no set minimum for the number of people. The group rate of €6 per person will apply to groups of 15 or more. A guide for a group of up to 25 costs €50.